We invite companies and organizations to work together, collaborating to empower underprivileged youth in Indonesia with 21st-century skills so they can have a better, brighter future.
Our partners & supporters













Have a direct impact
Support underprivileged youth to get access to quality and relevant education, so when they graduate they will get better job opportunities and so a better livelihood.

Support UN SDGs
Contribute to UN Sustainable Development Goals of Quality Education, Gender Equality, and Decent Work and Economic Growth.

Program Reports
Donors and partners get monitoring and evaluation reports so they can keep up-to-date with the program's success.

Stop youth unemployment
Position your company/organization to be a part of the solution to stop youth unemployment in Indonesia through education empowerment and technology.
Digital Innovation Challenge 2022
Perempuan Inovasi (Girls of Innovation)
Markoding conducted a 9-month skills development program for adolescent girls (aged 12-18 years old) with a focus on the most disadvantaged, to ensure that they are empowered with the skills to fulfilll their potential through increased access to high-quality learning opportunities.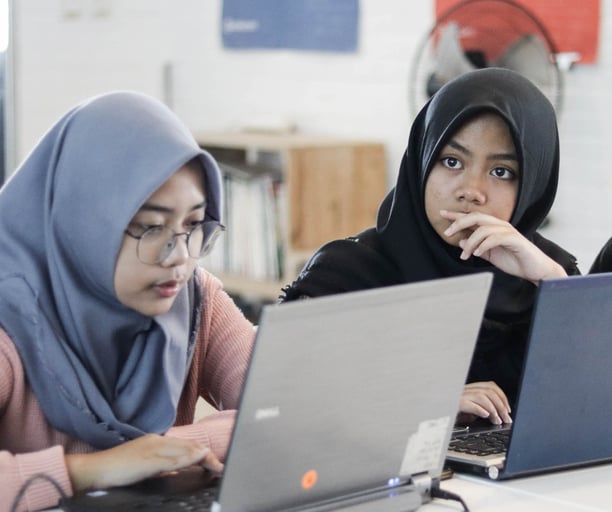 Ready to partner with us?
Be a part of the solution and empower youth in Indonesia together!
© 2022 Yayasan Daya Kreasi Anak Bangsa