Your donation will help us to run our programs and support underprivileged youth in Indonesia to get access to high-quality, useful education, and fulfill their potential.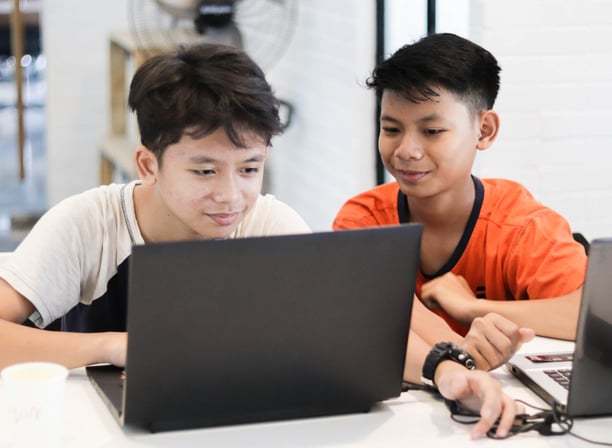 Please transfer your donation to our bank account:
Account Name: Yayasan Daya Kreasi Anak Bangsa
Bank: BNI
Branch: Fatmawati
Account no: 0715837005
Please send an email to donate@markoding.com to notify us after you make your donations. We want to thank you personally for giving a gift to empower underprivileged youth in Indonesia.

Technology infrastructure, especially access to decent devices and the internet, has been one of the most challenging problems when supporting remote learning. Decent laptops will help students to learn innovation and digital skills remotely.
To donate laptops and other in-kind gifts, please contact us via donate@markoding.com